Industrial ruggedised components
d3 systems are built on industrial components with a chassis that is among the most rugged on the market. Designed for touring with customisations to make sure the internal components stay where they should, even if you bounce it around the country on the back of a truck.


Professional components are used in the d3 product range, developed over years of touring experience by people like you. We are committed to continuing to offer the right product for the job.
Integrate with devices
The d3 2U is packed with input/output capabilities. With 2 x Gigabit ethernet ports, you can have one Art-Net or KiNET output and one device network simultaneously. The 4 x USB 2.0 slots give you the external device or backup hard-drive access at super quick speeds, plus 2 x COM ports for those who prefer analogue.


Graphics power
The professional graphics card in the d3 2U packs a huge punch for its size, making it the perfect solution for smaller video applications and installation environments. The GPU features 2GB of blazing-fast GDDR5 memory, 512 stream processors, and support for three simultaneous monitor outputs from a single slot card.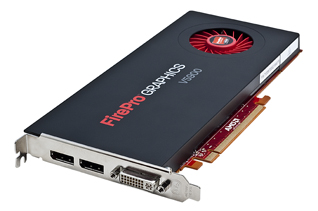 Latest i7 processor
The latest 2U v1 System comes equipped with the very latest Intel Core i7, featuring 4 cores with 8 concurrent threads when using Hyper-Threading, it operates at 2.88GHz. The system can drive .dxv, animation and photo jpg content at up to 4K resolution and is ideal for fixed lighting installations and touring LED shows.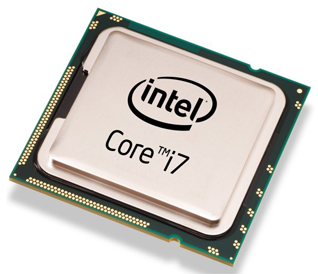 Flexible video input
The d3 2U offers video capture from uncompressed 8-bit and 10-bit HD-SDI and standard definition SDI cameras. The single card gives 1 x HD-SDI or 2 x SD-SDI, as the multi-channel capability. Supports 525 NTSC, 625 PAL, 720p and 1080i; SMTPE 292M, SMPTE 344M and SMPTE 259M. This powerhouse can map live 1080p HD-SDI input at 60fps with less than 3 frames of latency.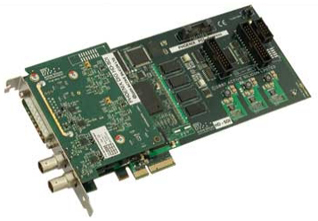 Solid State Media Storage
Built with the quality, reliability, and durability that lives up to the OCZ name, the Vector Series easily integrates into the d3 System and features TRIM support to optimize performance over the drive's lifespan as the ultimate Windows 7 companion.
With read rates of up to 550Mb/s this device will give you the ability to store more, play more and deliver more.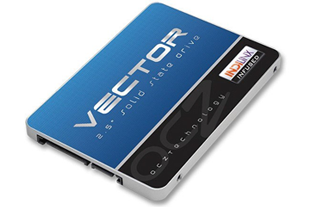 Removable Media Drives
Featuring a 4 bay removable Media Drive array, meaning you can swap your drives around at will. Coming as standard with a single 480Gb SSD, but with three expansion bays, there is plenty of room for all that high-res content. When you want to back up, quickly swap out a show, duplicate or copy, just add another drive to the media drive bay for instant access to complete peace of mind.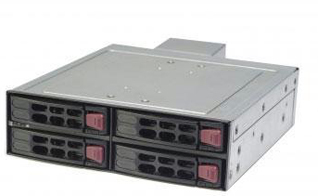 Tech Specs 2U 1.0
| | |
| --- | --- |
| Bundled Software | |
| d3 Proprietary | Full d3 Production Suite |
| 3rd Party | Quicktime Pro, GoToAssist, MacDrive 9, DMX Workshop |
| Media File Specifications | |
| Video Playback | .mov (anim, pjpg, dxv) |
| Still image formats | .png, .jpeg, .bmp, .tif |
| Audio file formats | .mp3, .wav, .aiff |
| 3d mesh format | .obj |
Physical Specifications

Unit dimensions

W: 484mm (19.0'')

H: 89mm (3.5'')

D: 465mm (18.3'')

Unit weight

11.35kg (25.0lb)

Packed dimensions

W: 700mm (27.6'')

H: 330mm (13.0'')

D: 630mm (24.8'')

Packed unit weight

17.65kg (38.9lb)

Mounting system

2U 19" rack mount
Hardware Specifications

Voltage

100-240V,50-60Hz, 5-8 amps

Power Consumption

400W (max)

Operating System

Windows 7 Professional

CPU

Intel i7 2.88Ghz Quad Core

Memory

4GB DDR3 RAM

Environmental Tolerances

Temperature: 5-35°C (40°-95°F)
Humidity: 5%-95% (non-condensing)
Altitude: 0-8850 ft (0-2700m)

Audio

Asus MO Audio 888

DVD+-RW Dual Layer Drive

Storage

1 x 80GB SSD (Internal System Drive)
1 x 480GB SSD (Removable Media Drive)
System Connectivity - Outputs

Video

1 x DVI (DualLink)
2 x DisplayPort (2560 x 1600 Max)

Analogue audio

3.5mm stereo audio jack

MIDI

Via optional external USB interface

Artnet

via Gigabit ethernet
System Connectivity - Inputs

Video

2 x SD-SDI / 1 x HD-SDI

Analogue audio

3.5mm stereo audio jack

MIDI

Via optional external USB interface

Artnet

via Gigabit ethernet

System Connectivity - General

Data/Peripherals

4 x USB 2.0

Network

Dual Gigabit ethernet

Bundled accessories

Bundled accessories

Keyboard, Mouse, Power Cable, Mouse Mat, Getting Started Guide, Manual, DisplayPort to DVI Adapters, 500GB USB External Backup Drive, Warranty Information

Support, Updates and Warranties

License subscription package includes

3yrs hardware warranty
(Return To Base)

* Based on Major Release 11, Revision 10039. Hardware shipped prior to July 2013. Vertex 2 Media drive.
2U Perfomance data*
Pure playback
Single layer of HD**
Video outputs only 1 (.mov) 2
DXV
3
DXV with Alpha-Channel
2
Photo-JPEG
2
Animation with Alpha
2
Video output & HD-SDI input 3 (.mov)
DXV
Coming Soon
DXV with Alpha-Channel
Coming Soon
Photo-JPEG
Coming Soon
Animation with Alpha
Coming Soon
Video output, HD-SDI input & DMX output 4 (.mov)
DXV
1
DXV with Alpha-Channel
1
Photo-JPEG
1
Animation with Alpha
1
* Based on Major Release 11, Revision 10039. Hardware shipped prior to July 2013. Vertex 2 Media drive.
** These figures are based on an average video bitrate of 19MB/s. Performance may vary depending on specific project setup. (live video input, Bitmaps, screen resolutions, etc.)
1 3 x 1920x1080 @ 60Hz
2 Quicktime Codecs
3 As above, with the addition of 1 x 1080i live video input. d3 running in Full Speed Mode.
4 As above, with the addition of 10 universes of DMX output.
Compare products
| | d3 Designer | 2U | 4U |
| --- | --- | --- | --- |
| Software | | | |
| Pre-Vis in 3d | | | |
| Simulate projectors | | | |
| Sequence to the beat | | | |
| Configure multiple outputs feeds | | | |
| Render stage movies | | | |
| Render feed movies | | | |
| Set-up device integration | | | |
| Act as session editor | | | |
| Live camera input | Hardware Specific | | |
| Act as Master/Slave | | | |
| Receive device signals | Hardware Specific | | |
| Output to screens | Watermarked | | |
| Output DMX | Watermarked | | |
| Hardware | | | |
| Industrial Rack-Mount Case | Not Applicable | | |
| i7 4 core processor | Not Applicable | | |
| 480Gb SSD removable media drive | Not Applicable | | |
| Number of digital outputs | Hardware Specific | 3 | 4 |
| Max number of SD-SDI inputs | Not Applicable | 2 | 4 |
| Balanced audio in/out | Hardware Specific | | |
| MIDI in/out | Hardware Specific | | |
| DMX (via Artnet) in/out | Hardware Specific | | |
d3 2U 1.0 Specification sheet Download

Combined product specs (4U, 2U, d3 Designer) Download
For more downloads please see the Downloads Center
d3 Trial
Get into d3 with our free downloadable trial. Use it for training and evaluation and test out features by building your stage and screens and bringing in content. You cannot save your project with d3 Trial, but we do have a range of ready projects for you to play around with if you don't want to start from scratch. Simply fill in our enquiry form to receive our d3 Trial email for download.
Enquiry Form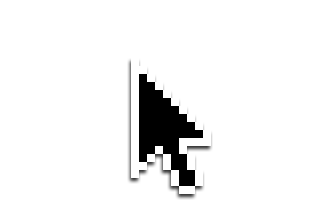 Sales
d3 Technologies offer various products for your show, from a software only version for pre-vis and sequencing to full software on hardware solutions that will take you all the way through from pre-vis to playback. For advice or pricing enquiries, please fill out our form.
Enquiry Form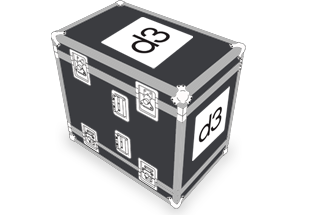 Rental Partners
Looking to rent one or multiple d3 systems for your show? Our global network of respected rental companies stocking d3 systems is ready to help you. For one-off shows or long term rentals, check our rental partner listing to see how close you are to the nearest d3 rental partner.
See Rental Partners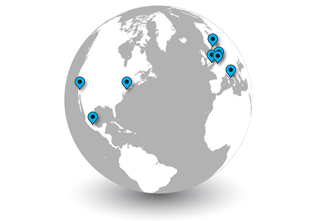 Training
d3 Technologies offer a structured and guided training programme consisting of various online learning techniques combined with a live training. If you are a freelance operator looking to expand your on-site expertise, or a designer interested in seeing how your workflow can be improved, we're here to get you started.
See Training Page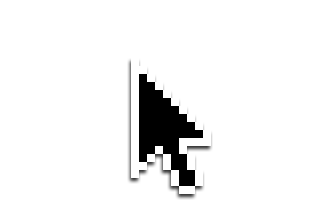 d3 Studios
d3 Studios are visualisation and presentation spaces where a team of d3 experts can help you. Spread across the world, these hubs are available for you and your clients to help with any d3 requirements, from consultation to support, and from pitches and training. Please get in touch if your company is interested in the benefits of becoming a d3 Studio, or see our listed d3 Studios.
See d3 Studios
d3 Education
There are many different ways to tackle a project when it comes to video and projection show design, and at least as many software and hardware solutions to get you there. d3 will take you through the entire project on one platform, making it a revolutionary and cost-effective solution for your educational environment. Please contact us to discuss our special licensing for educational facilities, and learn more about the benefits of working with an integrated workflow.
Enquiry Form