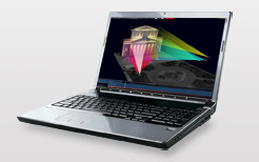 d3 Designer
All the power of the d3 production suite on your own laptop, d3 Designer is the ultimate communication tool for video professionals to visualise, design, and sequence projects wherever you are. Then, simply transfer your project to a d3 rack-mounted system for showtime.
With d3 Designer you can...
• Import your own 3d stages
• Pre-vis in real time
• Play up to 8k x 1k DXV movies
• Easily map content anywhere
• Sequence to the beat
• Simulate projectors and lenses
• Win and deliver jobs easily




Read More
Enquiry Form
d3 2U v1.0
All the power of d3 in a small form factor. Based around a super fast Core-i7 quad-core CPU and a removable 480GB SSD with two SDI inputs (or one HD-SDI at up to 1080p), the d3 2U server is ideal for fixed installations, touring LED shows, broadcast studios and pre-visualisation environments.
With d3 2U v1.0 you can...
• Do everything d3 Designer can do
• Play up to 6 layers of 1080p
• Output 1 x DVI, 2 x DisplayPort, max 2560×1600
• Capture up to 2 x SD or 1 x HD-SDI
• Remove and swap media drives easily
• Output balanced pro-audio
• Send and receive MIDI



Read More
Enquiry Form
d3 4U v2.5
Our flagship d3 4u v2.5 system is a rugged touring server with industry leading power and flexibility. Driving 4 DisplayPort 1.1 outputs @2560 x 1600 and playing 12HD movie load per server, this is a scalable workhorse, capable of delivering the largest and most complex projects on earth.
With d3 4U v2.5 you can...
• Do everything d3 Designer can do
• Play up to 12 layers of 1080p
• Output 4 x DisplayPort, max 2560×1600
• Capture up to 4 x SD or 2 x HD-SDI
• Use as a master or a slave
• Remove and swap media drives easily
• Output balanced pro-audio
• Send and receive MIDI, ArtNet, KiNet, Serial and OSC

Read More
Enquiry Form