Log-files and notifications
If any unpredicted problems arise during pre-production of your show, just send the auto-generated console file, i.e. the 'black box' of your d3 session to the d3 support team. By reading the console file the support team can quickly decipher what may have caused the problem and immediately respond with an appropriate solution.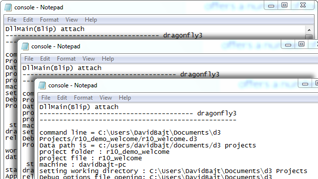 Managing backups
d3 has a number of show backup solutions – set your auto-save frequency to 'every minute', roll back to any of the last versions of your show-file without quitting out of the system or grab any of the auto-backed-up d3 show files inside the default backup folder.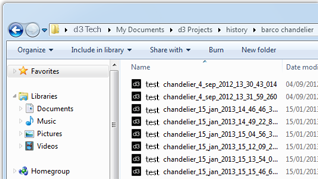 Run the show from checkpoints
Once your show is up and running, you can lock it to the version of d3 that you built it on. You can freely upgrade to the latest version of d3, safe in the knowledge that the show will continue to run exactly the same as the day you built it. If you like, you can upgrade the show later on.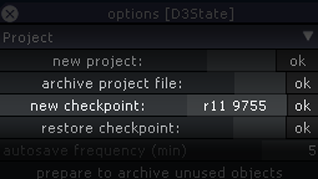 More features